In Los Angeles, where Prince Frederic has been living for so many years, he gave more than 1,000,000 Dollars in donations to the very poorest. He can proudly say that he passes on 11% of his annual income in the form of donations. This is more than, e.g., Barack Obama, who states that he donates approximately 8 % of his annual income.
A Los Angeles representative hands over another honorary certificate to thank Prinz Frederic for the huge amounts of money he donates to the homeless in his chosen place of residency - Los Angeles.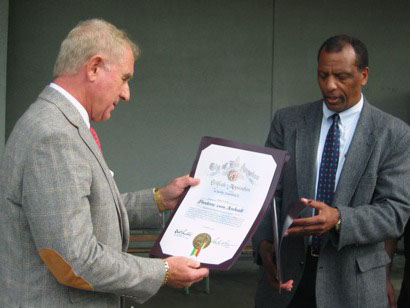 Prinz Frederic watches closely what his money is being used for. Computers, food...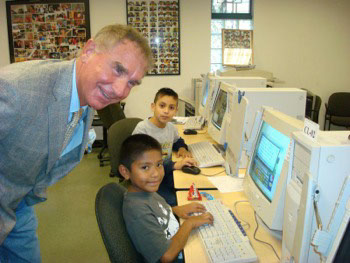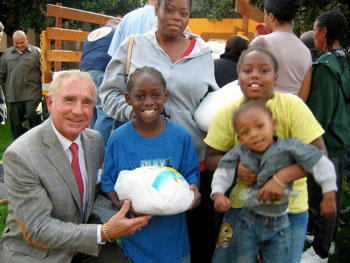 The mayor of Los Angeles Antonio Villaraigosa also gladly
participates in Prinz Frederic's donation tours.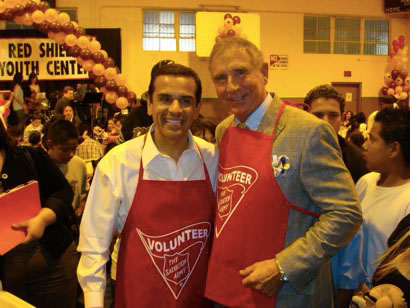 Shaking hands again for the camera, before the check vanishes into the pocket of Salvation Army president Steven Allen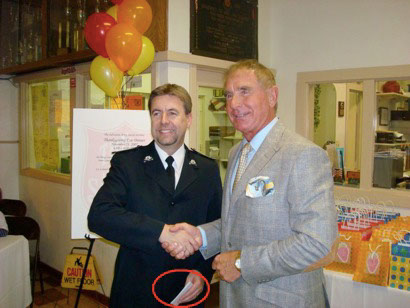 Coverage by media around the world. This is an excerpt from the Santa Monica Daily Press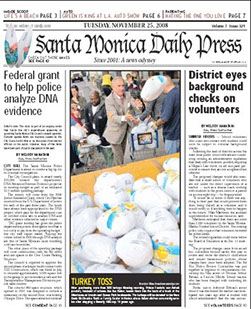 An evening with the heroes of boxing.
The President of the Wiesbaden casino also dropped by.
This event alone brought in a total of more than 800,000 DM from all
participants for children suffering from cancer.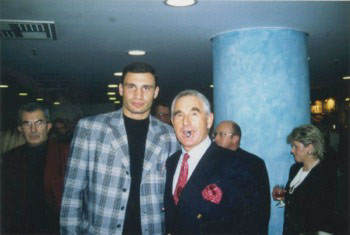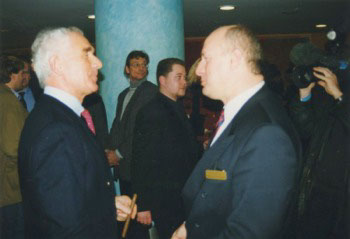 Donating Thanksgiving Turkeys!
The Vera Davis McClendon Youth & Family Center in Venice, California received 300 turkeys donated by Prince Frederic & Zsa Zsa Gabor which were delivered by truck to the facility.
"We decided to make Thanksgiving a part of the people's lives at the Center when Zsa Zsa was helping out and bought them all turkeys that year," said Prince Frederic. "Vera passed away a few years ago but we have continued the tradition of giving turkeys to the poor families that the Center helps support to make it a happy Thanksgiving for everyone there."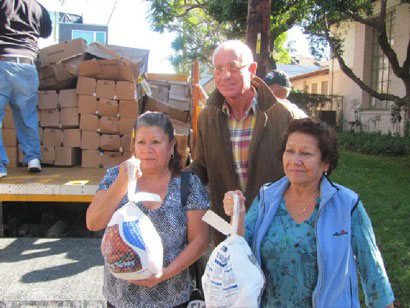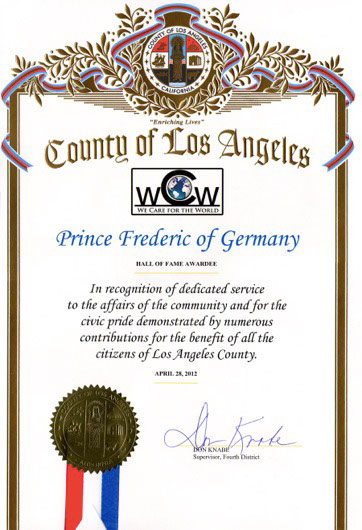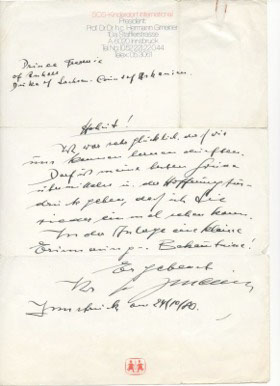 Prince Frederic was nominated for the Hall Of Fame Award 2012.
Prince Frederic´s donation requests for SOS Kinderdorf were always successful. He has always considered it a great honor to work together with Professor Gmeiner and was also proud to hand him a check every often.